At the heart of what our district does is to be able to better serve and support each and every member and club within our district. To support that goal, a thorough discussion of a prospective significant realignment of our district happens at this time of the year.
The main purpose of this district restructuring is to provide each reformed division with a logical identity based on geographic location, which follows Toastmasters International's governing documents.
The new division letters now describe to everyone, including district officers and Toastmasters at large, an approximate location to where each of these divisions reside within District 28.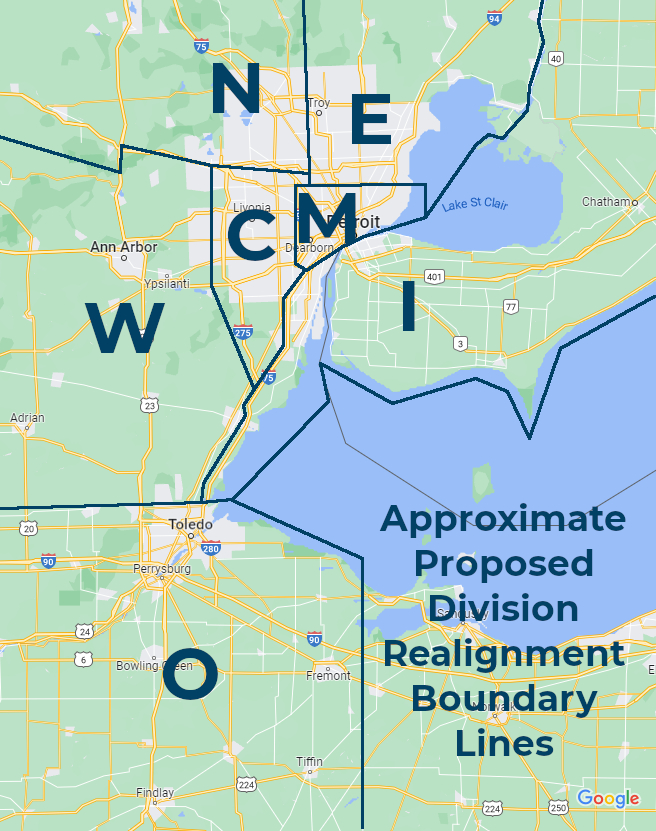 Proposed Division Letters and Definitions:
M – Metro Detroit (currently Divisions F & H)
C – Central (currently Division G)
N – North (currently Division D)
W – West (currently Divisions C & G)
E – East (currently Division E)
O – Ohio (currently Division A)
I – International (currently Division I)
Full details are listed in our 2022-2023 realignment proposal (PDF format).